To know if a home and particularly if an apartment is well soundproofed, it is possible to make a diagnosis through tests provided for this purpose in order to check if it is necessary to insulate your apartment or insulate your house .
The professional will, for example, use a sound level meter to assess the penetration of external sounds in dB. You can also take an interest in the characteristics of the accommodation, depending on the joinery and materials used. The best insulated homes will obtain NF habitat or NF habitat HQE certifications.
In this article, you will discover our best advice to help you know if a home has good sound insulation. Noise can truly become a daily nuisance.
This will be an opportunity for you to benefit from a realistic perspective on the inconvenience that may be caused in a habitat.
---
Well soundproofed accommodation: tests to check sound insulation
There are several types of tests that can be used to determine the sound insulation of an apartment. The impact machine makes it possible, for example, to produce impact noise. There are also devices that can generate much louder noises.
We are talking in particular about reproducing the sound of an airplane engine. This involves exposing the apartment to noise of varying intensity, to control the sound perceived through the partitions.
The noise measurement can then be carried out using a sound level meter. This is a device equipped with a microphone, which records the sounds perceived within the apartment and measures the sound impact. Most of the time, the analyzed data is expressed in decibels.
As an indication, here is a scale of noise pollution levels:
0 dB corresponds to the threshold where the human ear begins to perceive sounds. Ideally, surrounding sounds should therefore be perceived as close as possible to this data, so as not to impact the inhabitants of the accommodation.
From 60 decibels, it is considered that noise pollution can be annoying for residents.
From 85 decibels, we speak of the risk threshold for hearing, when exposed regularly and over a long period of time.
Beyond that, the ear is in real danger. From 95 decibels, you achieve noise pollution similar to a horn honking close to you.
Read also: How To Soundproof Baby Room Apartment
Who can do a sound diagnosis?
The sound diagnosis can be carried out by a professional of this type of data. A technical real estate diagnosis can be carried out by a COFRAC accredited diagnostician.
He will be able to test the acoustic resistance of the home in the right place and in the right way. Some individuals choose to use the sound level meter themselves to take measurements.
If this solution is a possibility, it will not precisely target the weak points of the housing that can be improved.
---
Housing characteristics
Materials for good sound insulation
Beyond the diagnosis, a simple look at the insulation materials used in the apartment can be a good indicator. Rock wool insulation can, for example, ensure good absorption of external nuisances.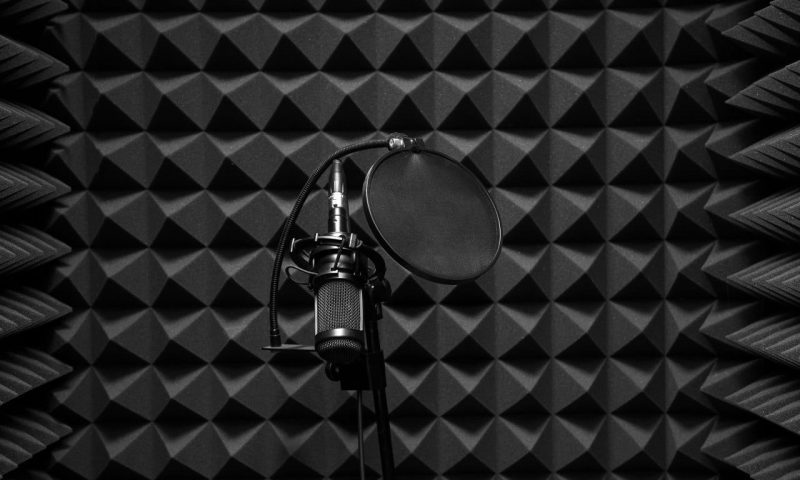 Don't hesitate to also question the insulation used between each room in the house. Walls aren't the only areas you need to wonder about. Good insulation in floors and ceilings is, for example, necessary for an apartment in a multi-storey building.
Joinery can also provide access to better quality sound insulation. For example, there are soundproof double glazing windows, the structure of which is designed to isolate you from outside noise.
The presence of single glazing, or classic double glazing, can be problematic in certain areas where exterior noise pollution is very present.
Advice
Check the insulating capacity of the walls, floor, ceiling and joinery to have a complete picture of the insulation of the apartment.
---
Construction for good sound insulation
The construction itself should attract your attention when it comes to sound insulation. For example, the location of the stairs can be interesting data.
Generally speaking, buildings with exterior stairs to access apartments generally offer better living comfort. For example, you won't have to put up with stairwell noise.
If the staircase is internal to the building, it will be possible to rely on a good quality entrance door. Some of them offer ideal sound insulation in this type of situation.
The geographic location
The geographical location of the apartment must also be taken into account. In certain cases, individuals may be exposed to very loud noise pollution.
Living near a highway or even an airport can, for example, generate nuisances that are difficult to absorb, even with the right materials.
So ask yourself about the environment, to make sure you have all the cards in hand before buying or renting accommodation.
---